Large natural gas deposits in northern Afghanistan were exploited jointly with the USSR starting in 1967. In the 1980s large quantities of natural gas were exported to the USSR, but that was terminated after the Soviet withdrawal in 1989. Oil has been found to the north of the Hindu Kush in large reserves but it is unexploited, primarily because of war. Afghanistan is the world's only source of high-grade lapis lazuli and has major copper and iron deposits. However, most resources have not been exploited.
The US administration is reportedly keen to develop Afghanistan's extractive sector, having invested nearly $500m already. However, with rampant looting and occupation of mines by the Taliban and other insurgency groups, as well as corruption and stability concerns, some question the country's readiness for foreign investment, as well the US administrations intentions.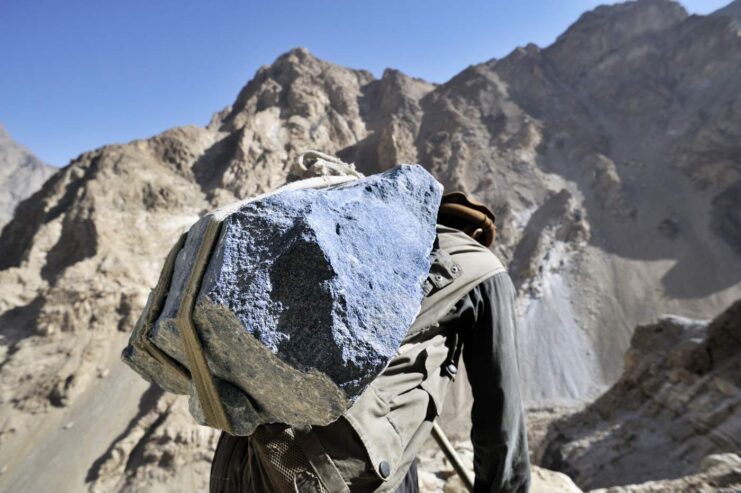 For years, governments and experts have contemplated the mineral resource wealth of Afghanistan, where the US has been at war since 2001 – its longest ever conflict. While the estimation that the country has untapped reserves to the value of $1tn has been widely disputed and downgraded given current commodity prices, Afghanistan is known to have large deposits of copper, iron ore, gold, rare earths, lapis lazuli and more.
US President Donald Trump is reported by The New York Times to have discussed the country's mineral deposits with Afghan President Ashraf Ghani. Trump believes developing Afghanistan' extractive sector to be a "win-win" that could boost the country's flailing economy, generate jobs for Americans and give the US a valuable new position in the rare earth minerals market, currently monopolized by China.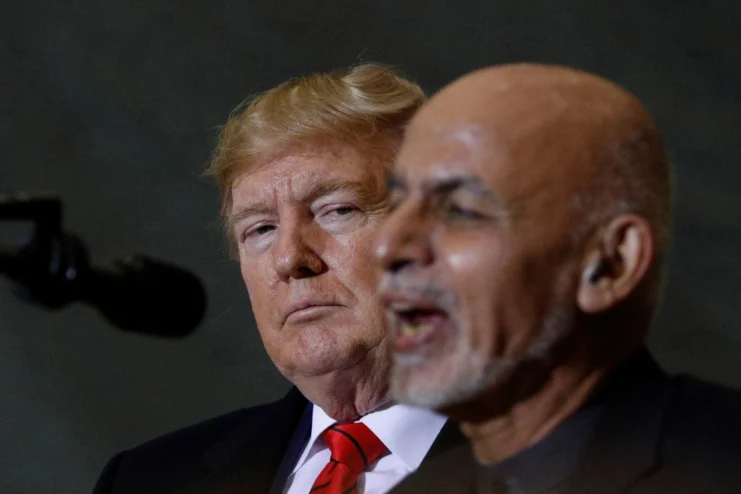 Furthermore, NGOs and other stakeholders hope that developing a legitimate mining sector, with Western help and expertise, could end the current stronghold of the Taliban and other insurgency groups on the sector, while raising much-needed revenue. According to a Global Witness report, mining is thought to be the Taliban's second-largest source of funding, despite contributing less than 1% of state income in 2013.
However, these groups also warn of the many challenges ahead and that without a robust mining law, Afghanistan could be just another country on a long list of those affected by the so-called 'resource curse' – its revenues further fueling conflict and providing little benefit to local populations. New and old players Trump is not the first US president wanting to develop Afghanistan's mineral reserves; both Barack Obama and George Bush tried and failed before him.
A report by the Special Inspector General for Afghanistan Reconstruction states that by 2009, the Department of Defense's temporary Task Force for Business and Stability Operations and the US Agency for International Development had allocated nearly $488m to efforts to develop the extractive industries in Afghanistan. So far, there seems to be little to show for the investment.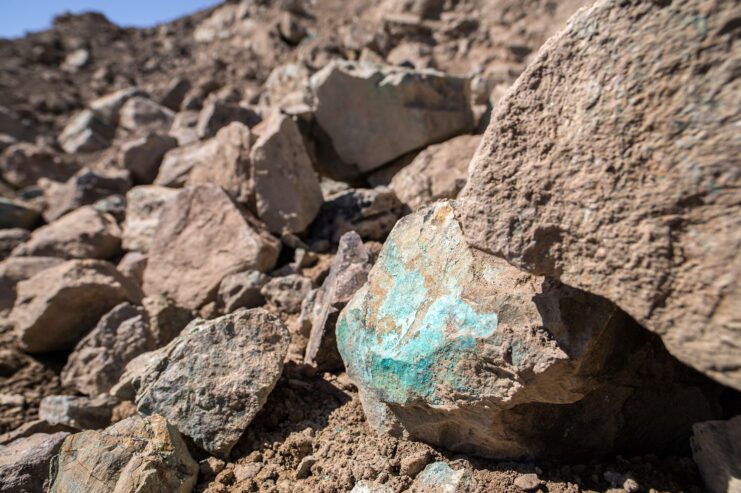 At present, one of the largest mines in the country is the Aynak copper license, held by a Chinese consortium of the state-owned Metallurgical Corporation of China and Jiangxi Copper Corporation. The deposit is reportedly worth upwards of $50bn but has languished undeveloped for nine years, demonstrating that mining in Afghanistan is no easy feat.
According to a report by William A Byrd from the US Institute of Peace (USIP), the delay is partly due to the consortium making unrealistic promises that would be 'impossible or highly unprofitable to fulfil', resulting in a need to renegotiate contract terms in its favor, which the Afghan Government has been reluctant to do. Security and inexperience appear to be additional issues, as well as the company being "rather risk averse, in contrast to the risk tolerance exhibited by experienced international mining companies in other insecure countries," writes Byrd.
Other foreign interests include, Afghan Gold and Minerals Company, founded by City of London banker Ian Hannam. The firm has been named as the preferred bidder for the Balkhab copper deposit and the Badakshan Gold License. The company is part-owned by an Afghan consortium led by local businessman Sadat Naderi, with the rest held by Centar, a Guernsey-based mining company headed by Hannam and backed by US and British investors.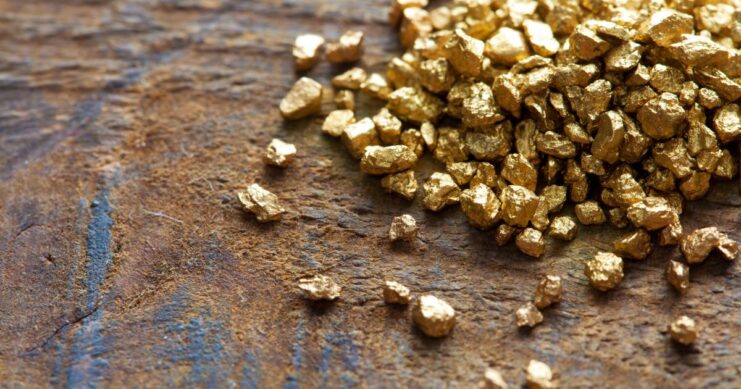 The website of Center and its subsidiaries states they have invested more than $30m to secure mining licenses in the country's "best gold and copper resource areas". Furthermore, The New York Times suggests companies such as American DynCorp International, owned by a billionaire financier who is informally advising Trump on Afghanistan, according to the Times, could also benefit from extractive development by providing security.
Challenges abound Any company considering investing and operating in Afghanistan needs to consider security, with which the mining sector is well experienced, but most importantly, the weighty issue of weak governance. "We strongly believe the essential threat to Afghanistan's mining sector is governance," says Stephen Carter, Afghanistan campaign leader at NGO Global Witness. "Governance of the sector is not a matter of morality or legality, but of national security."
A two-year investigation by Global Witness into the rugged north-eastern province of Badakhshan, home to some of the country's richest assets, found its mines are a major source of conflict and grievance, supply millions of dollars of funding to armed groups, insurgents and strongmen, and provide only a tiny fraction of the resultant benefits to the Afghan people.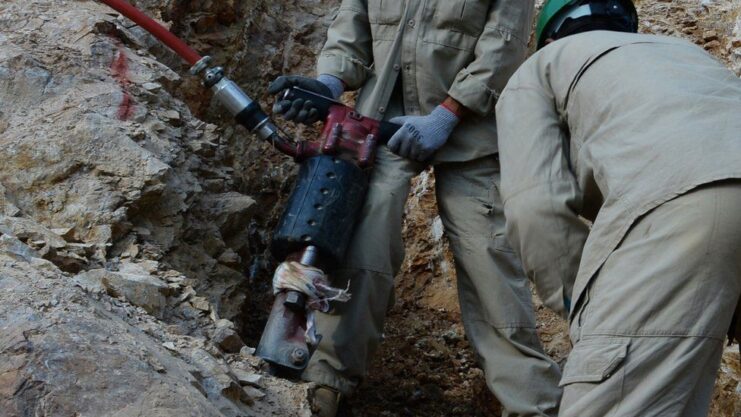 "Mining has given armed groups an incentive to undermine any government presence in this area and has driven local people to support them because they do not receive any benefits from mining," explains Carter, adding that "this has helped create competition between the armed groups of the mines – some are government and some are independent – but all illegal, and this is conducive to the growth of the insurgency".
Global Witness's report states unequivocally: "This struggle is one of resources, not ideology: a 'business war'". To do "good rather than harm" in Afghanistan, first corruption and the involvement of armed groups must be tackled, says Carter. And Byrd agrees: "The priority is to start tackling the illegal exporting and looting of minerals; monitor where they go and collect some revenues from this ongoing exploitation – essentially increasing the cost of illegal extraction." According to Byrd, minerals are routinely driven across government-controlled highways and borders in ore form.
Creating a positive influence The US could have a positive influence in Afghanistan's mining sector by attracting some reputable and highly experienced Western companies, says Byrd. But, as Carter points out, high corruption and security risk often "deters many, if not all, of the legitimate, responsible companies from investing because it is much harder for them to do so".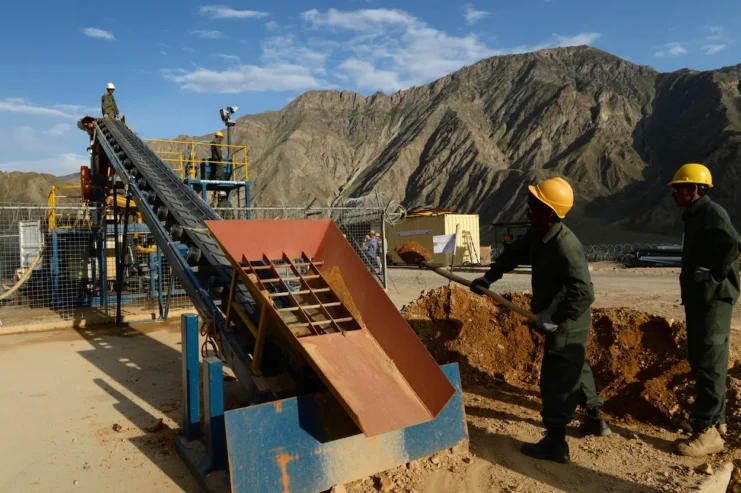 He says companies need to consider the challenges, for example, what contingency plans should be in place when/if insurgents take over a mining concessions; how miners can ensure they are not subject to the reputational risk of paid taxes being stolen by corrupt organizations; and how they prevent the local community from becoming disillusioned by their presence. "Our advice is to work closely with local communities, trying to establish a transparent mechanism of communication, being very careful to be politically neutral – do your homework," says Carter.
Indeed, it is known that where jobs have been provided, communities are better equipped to resist insurgency groups. Government reform The Afghan Government is pushing for a reform of the sector. Byrd says he has attended meetings with senior Afghan officials and witnessed the political will to do things properly. "The Afghan President and others have credibility as reformers – the problem is how do you balance the need for transparent and beneficial development with not stopping, because there are so many problems, it is sometimes easier in the short term to just stop."
The government has committed to transparency measures for the extractives sector to be implemented over the next 18 months. Measures include establishing a register of beneficial ownership for all companies that hold mining licences and publishing contracts, which it has already done. "Implementation is the standard at which the government has to be judged," says Carter, and "hopefully companies themselves will also be pushing for these transparency reforms".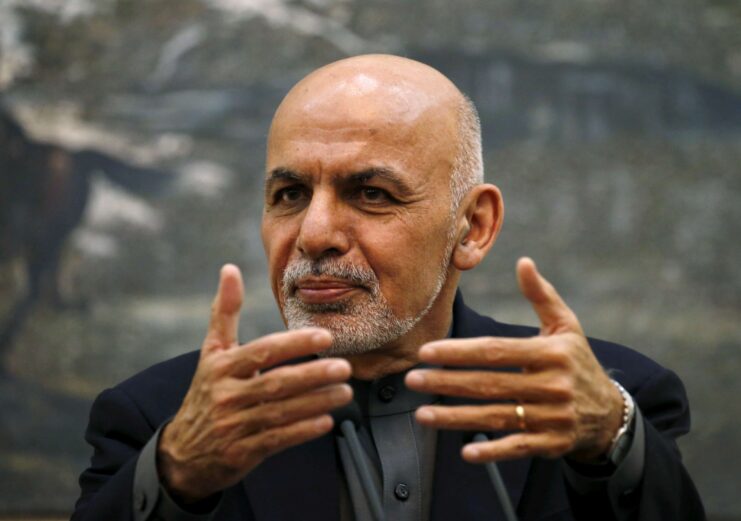 However, Byrd warns that more drastic measures are needed, such as halting the issuance of new mining contracts, enforcing existing contracts to ensure taxes and royalties are paid, and imposing an emergency levy on mineral exports. Further recommendations are outlined in his special report titled Industrial Scale Looting of Afghanistan's Mineral Resources. Looking to the future On one hand, Afghanistan's extractive resources offer great promise for local and international players.
On the other, there is what can be described as caution muddled with skepticism. Some even doubt the value of Afghanistan's reserves, given the difficulties and low commodity prices. Industry expert Tim Worstall wrote in Forbes recently: "And as a good enough rough guess, the costs of extracting those minerals in Afghanistan will be higher than the value of the metals once extracted. That is, the deposits have no economic value."
There is also a general discomfort about a potential play for Afghan resources if companies from certain Western countries, i.e. those with a military presence, will be favored over others, as the Times article suggests when it concludes with Trump supposedly declaring, "to the victor belong the spoils".
Carter admits he too has "deep concerns" about the Trump administration doing enough to address present threats. "Whether the US will have a positive influence or not entirely depends on how it proceeds; in principle, foreign investment in the sector is not a bad thing – we are in favor of its development if done in a responsible and sustainable way," he says.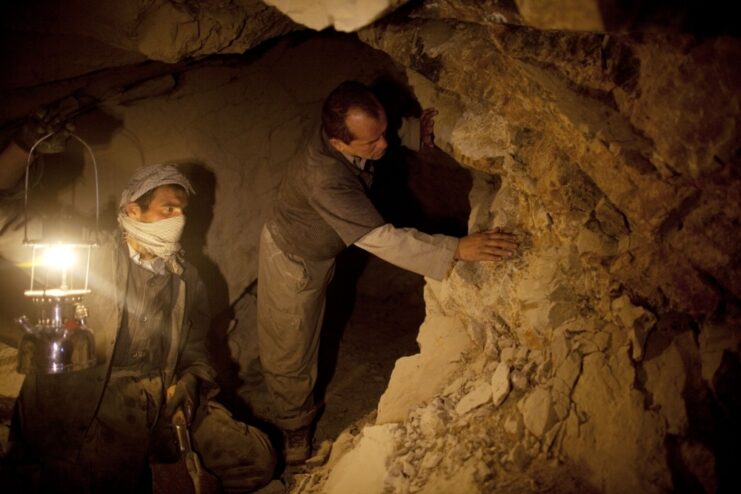 Only time will tell. But it should be remembered that Afghanistan's extractives sector offers one very important opportunity: to do things properly and fairly and to provide some prosperity to a nation in great need.
The world's potential reliance on lithium – the silvery white metal used to make batteries powering electric vehicles, laptops and cell phones – has turned investor attention to unstable Afghanistan, which is sitting on vast deposits. "We have more than enough lithium in the world to cover global demand, even as it grows at a clip, and from much safer sources," the investor newsletter Energy & Capital said over the weekend, calling Afghanistan "The Saudi Arabia of lithium."