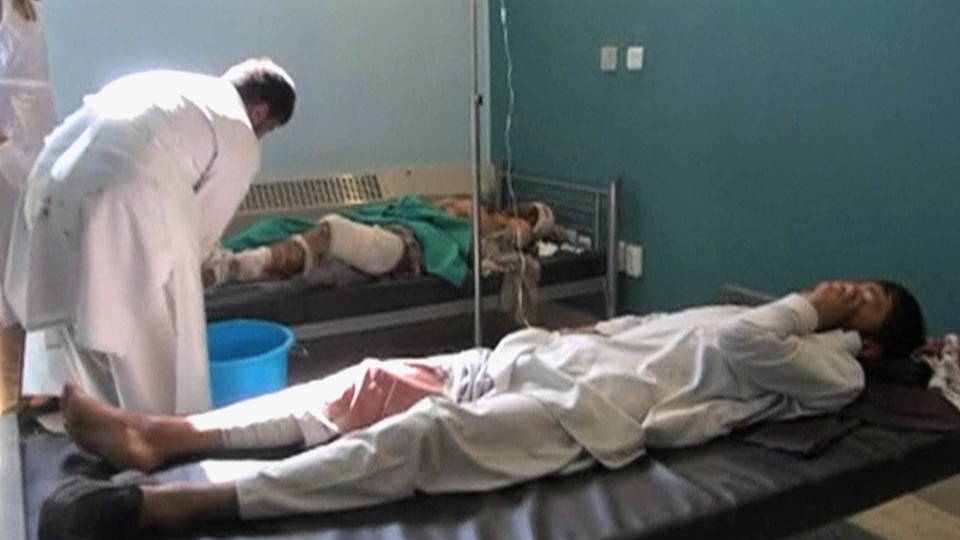 In Afghanistan, a string of Taliban attacks on Afghan security forces Tuesday left 80 people dead and nearly 300 injured, in the country's worst day of violence in at least five months. In the deadliest attack, Taliban fighters used a series of bombs to breach a police compound in the city of Gardez, entering the building and setting off an hours-long gun battle.
In another attack According to officials, a large number of University students and civilians in
Paktia
, who were present near the police headquarters to collect their identity cards and passports, were 21 dead civilians among the victims.
An example of this war is like saying to the police my son got mad at the rest of the family because we wanted to pray upstairs in the loft but the son wants the family to pray in the family room so he got upset and moved to our neighbors house and now he throws rocks at his house and injured a member of his family while the neighbor was watching him.
What would you do
President Trump
if you were the police?
Would you force the neighbor to send the son back to his home or allow him to continue being used by the neighbor to terrorize his family?