As The Afghan War Drags On
The European Union is prepared to step up its role in the Afghan peace process, offering to serve as a guarantor of a negotiated settlement of the 18-year war and to bring Iran more directly into deliberations over an accord.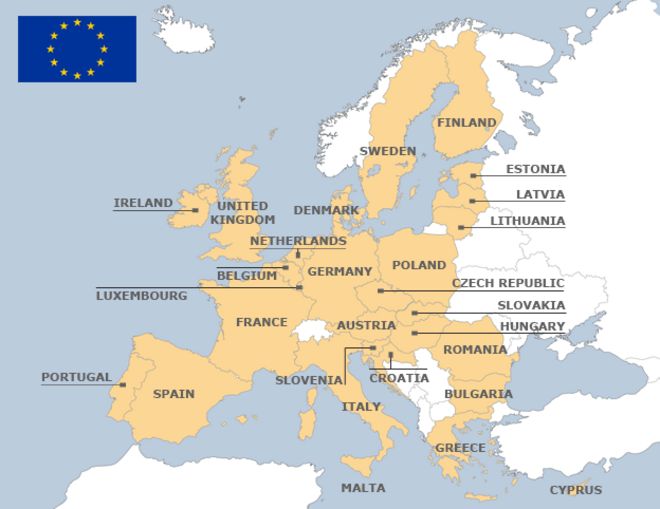 While European officials said they are still awaiting progress in the peace talks to craft a more specific role, the bloc's foreign ministers said that the EU could offer trade and economic incentives for a settlement, advise on security reforms, help combatants reintegrate into society and "act as a guarantor of a peace process, if requested by the parties."
The EU "stands ready to support the peace process, including its implementation," the foreign ministers said in a statement after a meeting Monday in Luxembourg.
The assurances of EU support for an Afghan peace agreement coincide with efforts by U.S. and Taliban negotiators to complete the details of a draft accord on the withdrawal of foreign forces from Afghanistan and on steps to prevent the country from serving as an operating base for jihadist groups to carry out terrorist attacks abroad.
Daunting obstacles to a deal remain, Western officials briefed on the talks say. In particular, the Taliban, the Afghan government and other political and civil society groups must agree on future political arrangements in Afghanistan, including power-sharing. Representatives of Afghan parties are expected to meet in the Gulf state of Qatar for talks next week.
Despite the uncertain path ahead, in recent talks with U.S. and Afghan representatives EU officials have said the bloc was eager to take on a more ambitious role. Twenty-four of the EU's 28 members currently have troops in Afghanistan, part of a U.S.-led NATO mission to train, advise and assist Afghan security forces. The bloc's future assistance to Afghanistan would be political or financial, not military, the officials say.
"The European Union has sufficient resources and presence on the ground to do that, and I would say even more importantly, the European Union enjoys a sufficient trust from different sides and parties of the Afghan society and of the region and international community to play that role," Federica Mogherini, EU foreign policy chief, said after Monday's meeting.
Ms. Mogherini discussed the issue on a trip in late March to Pakistan and Afghanistan, where she met with Afghan President Ashraf Ghani.
The EU has acted as the guarantor in several peace processes elsewhere, including in the Philippines, where it helps oversee a peace deal in the Mindanao region, and in Myanmar, where it is a sponsor of a cease-fire agreement. But the challenges for the EU in Afghanistan could be much steeper, with some member states already cautioning the bloc to tread carefully in assuming some degree of responsibility for implementing a peace agreement.
The specifics of international oversight of an eventual peace deal haven't been spelled out publicly by U.S. and Taliban negotiators, but they are expected to include monitoring a cease-fire, protecting human rights and substantial economic aid to integrate insurgents into civilian life or into reconstituted Afghan armed forces.
The Taliban have demanded that all foreign forces withdraw from Afghanistan, a potential hurdle to any involvement by NATO and its member nations in guaranteeing security aspects of a peace accord.
In her remarks, Ms. Mogherini said the EU also could use its diplomatic ties with Iran to integrate Tehran more deeply into the peace process.
Asked if the EU-Iran regional talks could provide a channel for discussions, Ms. Mogherini said "Why not? Yes. And we discussed both with our Iranian and our American friends the need to have that channel open and obviously we are ready to do that."
While U.S.- Iran ties have turned cold with the U.S. withdrawal from the 2015 nuclear deal and the renewal of strict U.S. sanctions on Tehran, the EU maintains contacts with Iran in a range of areas, including talks between Iran, the EU, France, Germany, Italy and Britain on conflicts in the Middle East.
Three officials said Ms. Mogherini discussed opening that channel with U.S. Secretary of State Mike Pompeo when they met in Brussels in mid-February, and that both U.S. and Iranian officials have been receptive to the idea.
Since Mr. Pompeo appointed him as special envoy to Afghanistan last September, Zalmay Khalilzad has crisscrossed Asia, Europe and the Middle East to encourage Afghanistan's neighbors and regional powers Russia and China to support, not sabotage, efforts to reach a peace deal. It isn't known, however, whether he has held direct or indirect discussions with representatives of the Iranian government.
In recent months, Iranian officials have held talks on the peace process with both Taliban and Afghan government officials, a reflection of Tehran's wide-ranging stake in the outcome.
The two countries share valuable water resources, and Iran is a magnet for Afghans seeking work. According to Afghan security officials, Tehran also has helped some elements of the Taliban prevent Sunni Muslim extremists from taking root along the 572-mile border between the two countries.
The willingness of Mr. Pompeo to accept an EU-sponsored channel for discussions with Iran on Afghanistan is another sign of Washington's hunger for a political settlement in Afghanistan. On other foreign policy fronts, the Trump administration is at deep odds with both the EU and Iran.
In a speech in Brussels in December, Mr. Pompeo tore into the EU, the United Nations and other international organizations as examples of multilateralism that has become an "end unto itself."
On Monday, the Trump administration ratcheted up pressure on Iran, designating an elite unit of the Iranian military as a foreign terrorist organization.
Source: The Wall Street Journal