Rep. Jim Banks, R-3rd, and Wyoming Congresswoman Liz Cheney have teamed up to introduce legislation aimed at limiting any draw-down of American troops from Afghanistan.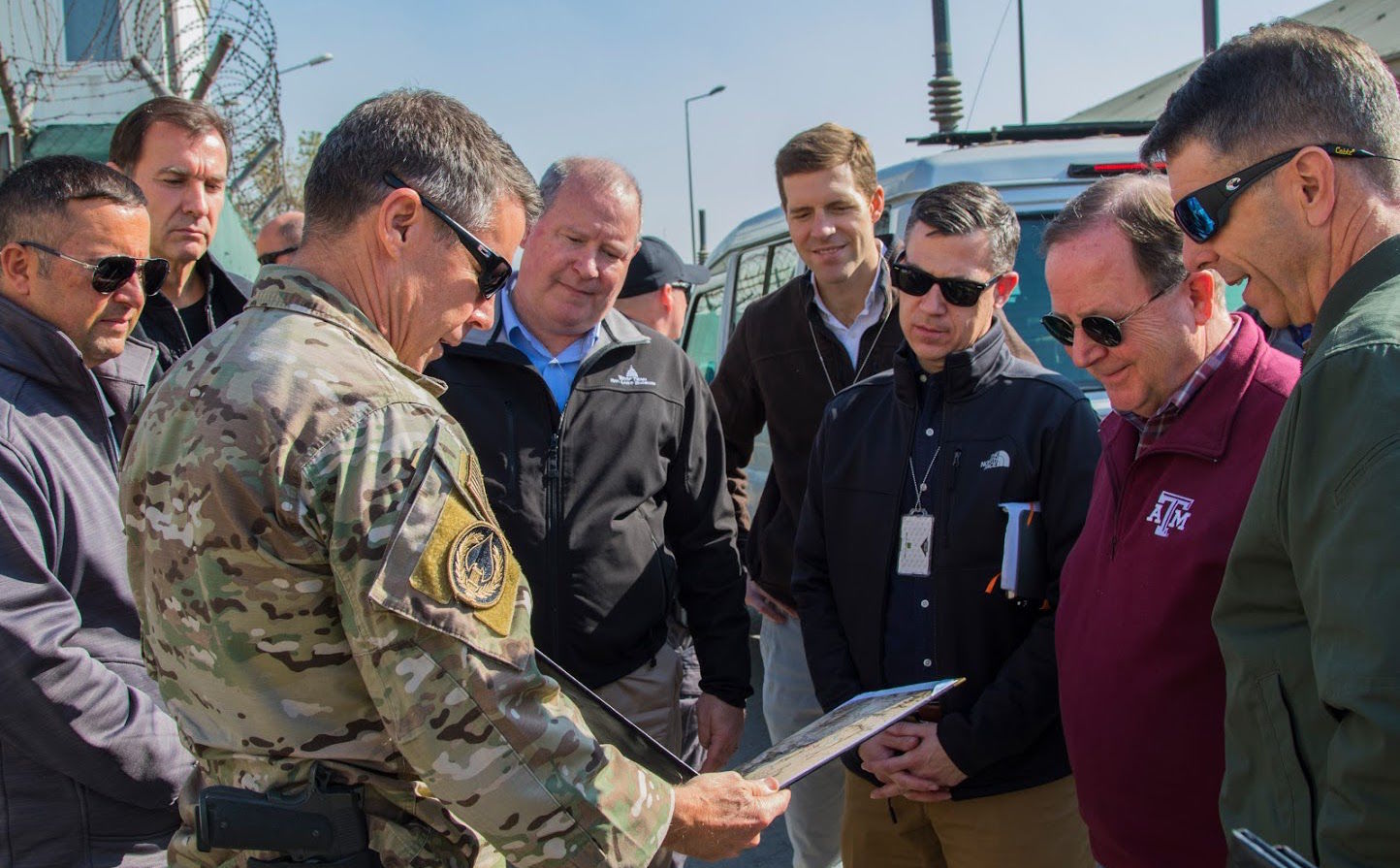 Their Ensuring a Secure Afghanistan Act specifies a list of requirements that must be met before U.S. troop levels can fall below 10,000 in Afghanistan.
President Donald Trump has previously stated his wish to begin pulling more troops out of Middle East theaters of war, and he has been critical of the lingering stalemate in America's 18-year conflict in Afghanistan.
Banks, a U.S. Navy Reservist, was deployed to Afghanistan in 2014 when he was serving in the Indiana Senate.
"Every American longs for the day when U.S. troops will return home from Afghanistan after a nearly two-decade struggle against those responsible for the 9/11 terrorist attacks," Banks said. "However, we cannot afford to be overly eager to strike any deal, especially a bad one, that looks to satisfy short-term political pressures at the risk of long-term national security threats."
Banks cited a withdrawal of troops from Iraq during President Barack Obama's administration, which he said created a "power vacuum" that allowed anti-American interests to regain a foothold against a fragile national government.
"The Ensuring a Secure Afghanistan Act would set the conditions by which a safe and responsible agreement should be reached. Should America not get this right the first time, ISIS-K and al Qaeda patiently wait to fill the void," Banks said.
Cheney noted America "doesn't win wars by leaving" and cited concerns about al Qaeda connections to the country and the uneasy balance between the current Afghan government and the opposition Taliban.
"Afghan forces continue to sustain great casualties in their struggle against the Taliban, even with U.S. assistance," Cheney said. "Considering the conditions on the ground, U.S. troops must continue the fight against terrorism in Afghanistan in support of their ultimate mission: keeping America safe."
Banks and Cheney are joined by Reps. Elise Stefanik of New York and Michael Waltz of Florida as lead cosponsors. All four cosponsors are members of the House Armed Services Committee.
In any draw-down, the bill would aim to ensure that the Afghan government is capable of securing its borders, maintaining its own military forces and preventing the establishment of terrorist safe havens. If the Taliban does not comply with the standards outlined in this bill, the United States would not be able to withdraw a significant number of troops using fiscal year 2019 funding.
For a U.S. withdrawal below 10,000 troops, the bill requires the Director of National Intelligence to certify that, among other requirements, the Taliban:
does not associate with al Qaeda, to include fighting alongside the group, having financial ties to it, or any other affiliation;
supports the legitimacy of the Afghan Constitution;
commits to protecting the rights of women and girls to access public health care, hold property, access education and have freedom of movement;
eliminates incoming foreign funds and military support from non-Afghan governments or organizations; and,
assists and actively partners with the governments of the United States and Afghanistan in future counterterrorism operations, including incriminating members of the Taliban that violate any of these provisions to the government of Afghanistan.
Source: The News Sun
How does this effect the peace process:
Legislation
(or "statutory
law
") is
law
which has been promulgated (or "enacted") by a
legislature
or other governing body or the process of
making
it. ... Whether a given
bill
will be proposed and is generally a matter of the
legislative
priorities of government.
A
legislative
proposal that if passed by both the House and the Senate and approved by the President becomes
law
. Each bill is assigned a bill number. HR denotes bills that originate in the House and S denotes bills that originate in the Senate.