Balkh governor Atta Mohammad Noor said Saturday's suicide bombing had been a plot to eliminate Jamiat's leadership.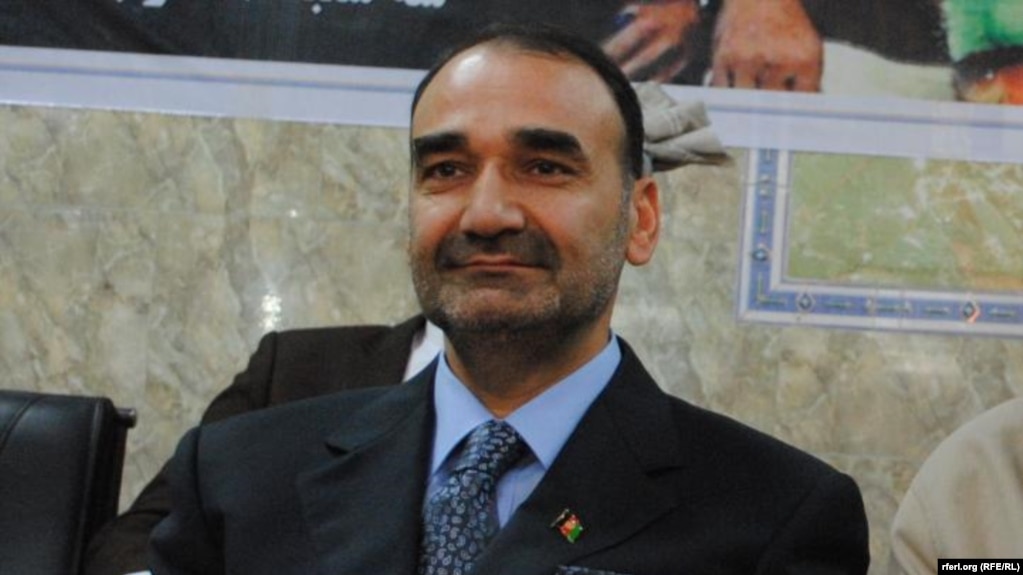 Atta Mohammad Noor, the governor of northern Balkh province who also serves as the chief executive of Jamiat-e-Islami party, on Tuesday said government should not ignore public protests and the demands of the Jamiat party regarding national issues.
He also reiterated his support to Jamiat's demands issued Monday and stressed the need for the prosecution of those who opened fire on protestors on Friday.
He said that the suicide attack at the funeral ceremony of the son of senator Mohammad Alam Ezadyar had been a plan to assassinate the entire leadership of Jamiat party.
Noor also rejected the remarks by the presidential palace that national security advisor Mohammad Haneef Atmar had no executive authorities and said that no one is hired in security institutions without the appointment being approved by Atmar.
"My advice to the leadership of the incumbent government is that it should not collide with the people. People have sacrificed and have been martyred in Wednesday's incident, they were shot on Friday and the perpetrators (of the shooting) are clear, whoever has done this is clear, whether it is done by Kabul Garrison, or if it is ordered by PPS (president's special guards), or if it is ordered by guards of someone else. In this case, I advise government not to test the people's anger - it should not test the people's anger," he said in a video message on Tuesday.
According to Noor, the signing of the Bilateral Security Agreement (BSA) with the US and the peace accord with Gulbuddin Hekmatyar-led Hizb-e-Islami clarifies that Atmar had executive authorities.
Meanwhile, Abdullah Abdullah, the Chief Executive Officer (CEO) of the National Unity Government (NUG), said in closing to the delegates at the Kabul Process peace meeting that no one should ignore the protests by the people.
"Principally, the post (national security advisor post) is a plan making and advising post; it is not an executive post, but all activities of the post have been executive. There is no possibility of military appointments - from ministries of defense and interior as well as the national directorate of security, especially key posts - if they are not filtered by Mr. (Haneef) Atmar or if they are confirmed by him (Atmar)," he stated.
Noor called on CEO Abdullah to stand alongside the people and honor the blood of the people.
http://www.tolonews.com/afghanistan/atta-noor-calls-govt-consider-jamiats-demands